Achieving and maintaining a clear, radiant, young, and most importantly, healthy skin can be quite a challenge. With so many different products, techniques and approaches to choose from, it can end up being costly and ineffective. At The Wellness Centre, we use our multi-therapy approach, combined with expert knowledge to provide an individual treatment plan, achieving realistic results. We do this by combining the following approaches. Our pricing structure is kept simple so the therapists can have the flexibility to treat every skin differently without any surprises.
Introduction package: £200 credit to use on any skin health treatments or products. Only £150 Now!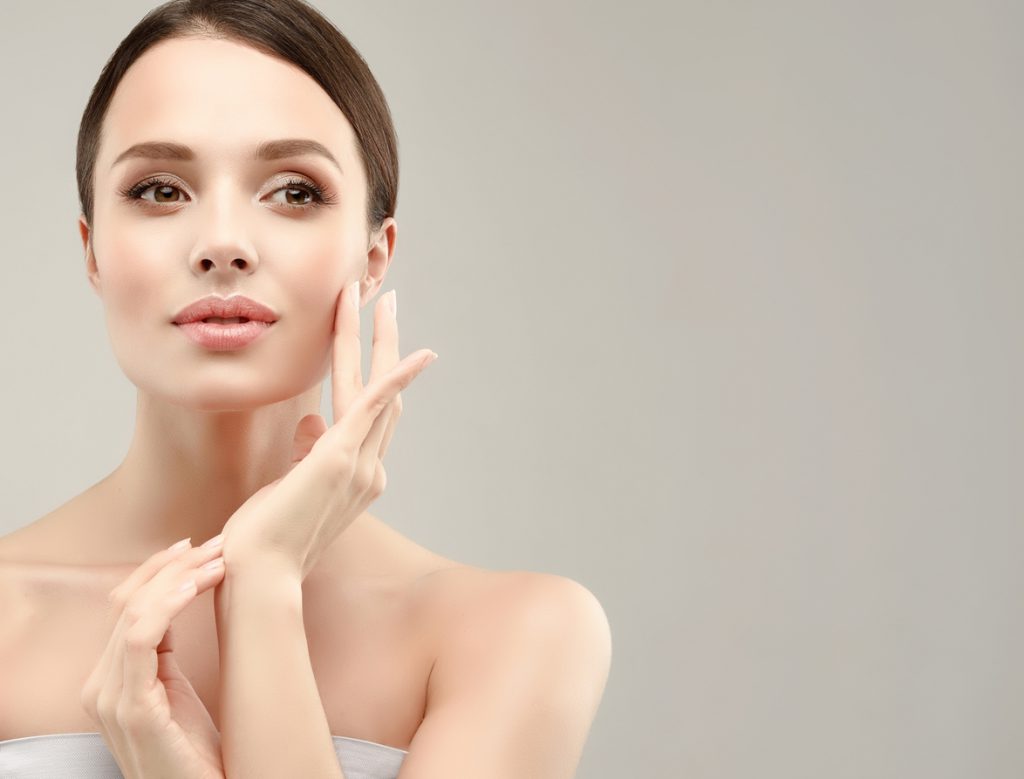 Dermalogica

Our Dermalogica® Expert Mandy has been intensively trained to the highest level with a combination of practical, theory and online learning tools throughout a threetiered Dermalogica training programme. Each tier elevates confidence and skills whilst working towards this revered Expert status. Dermalogica® Experts are known globally as a reliable source of applied skin care knowledge and expertise and can deliver highly personalised advice and treatments. Experts can be completely trusted with your skin health – a true Expert Skin Therapist.

Why Choose a Skin Therapy Expert?
Great skin is not about beauty it's about getting your healthiest skin ever. At The Wellness Centre we know education leads to expertise. Expert knowledge equips our Expert skin therapist with the skills to not only carry out solutions orientated treatments that get you results, but also to help ensure you can maintain these results at home. Your skin is part of the face you present to the world. Why trust it to anyone else. Contact our Expert for free digital consultation and skin fitness plan powered by Dermalogica® Face Mapping skin analysis.
Can't get to your regular treatment? But still need help with your skin? Our Expert Skin Therapist is your best touch point for online advice, activities, skin lessons and digital masterclasses to keep your skin healthy while we #StayHome
Dermalogica products. We continue to offer online product purchases with home delivery service. Your skin is part of the face you present to the world. Why trust it to anyone else!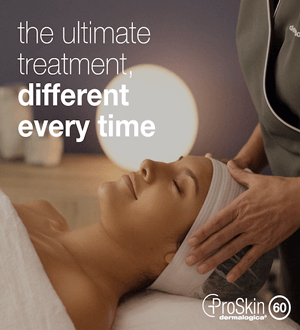 We are recognized cruelty-free by PETA (People for the Ethical Treatment of Animals) and Leaping Bunny
We are certified vegan on all but 4 of our products.
We have been clean since 1986, Our formulas are free of artificial colors and fragrances, mineral oil, lonolin,  S.D alcohol, parabens and microplastics.
By the end of 2020, 90% of our packaging will be recyclable or bio-degradable. Much of our packaging is already sustainable
Going forward, all paper and cartons we use are FSC certified to be sustainable for forests
Our formulae are all manufactured in California, which boasts some of the world's strongest environmental and consumer protections.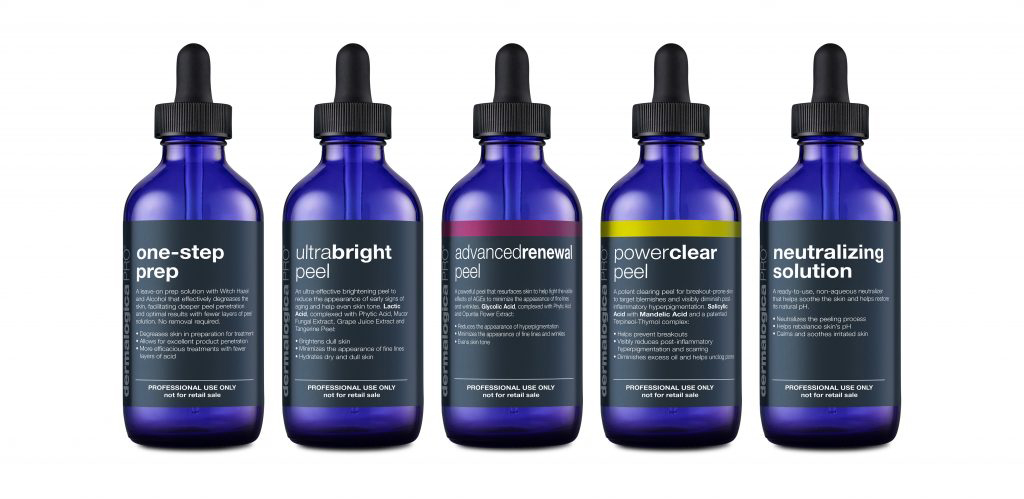 PRO POWER PEEL

Pro Power Peel redifines the peel experience.
This is our strongest and fastest peel yet. Pro Power Peel is a unique system of three different acids each designed to target and treat specific concerns such as breakouts, pigmentation, lines and wrinkles. Each treatment is personalised specifically for your skin using one, two or all three acids; which allows for a deep exfoliation designed to be fully customised to your concerns.
Cell turnover slows dramatically as we age, from approximately 20 days in younger and middle-aged adults up to over 40-60 days in older adults! As this happens, it affects the skin's appearance and texture in a variety of ways. From fine lines and wrinkles to acne and hyperpigmentation, chemical peels are one ofthe most effective ways to address these changes. But they're not a one-size-fits-all treatment: for optimal results, a peel should be strong enough to accelerate cell turnover but not so powerful as to induce severe skin inflammation.Since every skin is different we now have a completely customised suite of peels which it enables us to professionally tailor each treatment to your skin concerns, helping you to achieve your healthiest looking skin ever!
Powerful results with minimal downtime
Home Care Kit included with each treatment
Available as a 30 minute treatment or taken as a series of 3
OR upgrade your 60 minute skin treatment for the ultimate transformative skin experience!
Pro Power Peel can be taken as an express 30 minute treatment to instantly refresh and rejuvenate the skin OR as a truly transformative 60 minute treatment incorporating serums, masques, LED light therapy and massage…..you've never had a peel treatment like this before!
In this express 30-minute treatment, your skin therapist will create a customised peel to instantly rejuvenate and refresh your skin. With a unique system of different acids for a deep exfoliation personalised to you, it is ideal to target linesand wrinkles, uneven pigmentation or breakouts.
All the benefits of our Pro Power Peel 30 with additional advanced techniques and technologies. Peel results are dramatically enhanced by a supplementary deep treatment process incorporating powerful IonActive SerumTM, a
customised masque, LED light therapy and relaxing massage to ensure your skinis left clear, smooth and glowing.Book a series of 3 peels and receive a FREE 30 minute skin priming treatment.Each of the peels in this collection is efficacious enough to use alone. Used together, it will allow Jill to create a custom treatment that can target a broad range of skin concerns.
One-Step Prep: A leave-on prep solution that optimizes penetration of Pro Power Peel solutions.
UltraBright Peel: An ultra-effective brightening peel that targets the appearance of early signs of aging with 30% Lactic Acid.
AdvancedRenewal Peel: A powerful 30% Glycolic Acid peel that resurfaces skin to help minimize the appearance of fine lines and wrinkles.
PowerClear Peel: A dynamic multi-acid complex featuring 2% Salicylic Acid with 10% Mandelic Acid, 15% Malic Acid and a patented Terpineol-Thymol Complex to target blemishes and the appearance of post-inflammatory hyperpigmentation.
Neutralizing Solution: A soothing neutralizer that helps normalize skin's natural pH.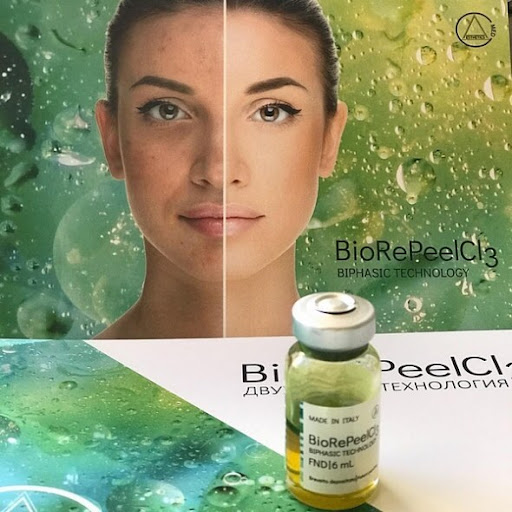 BioRePeel C13

What is BioRePeel C13?
It is an innovative treatment, using a patented 2 phase technology. Thus it provides a bio-stimulating, revitalising, and peeling like effect.Its rich composition sets BioRePeel Cl3 apart from its competititors. BioRePeel is excellent in anti-ageing due to it containing all the essential amino acids and vitamins your skin needs. Also, it decreases damage from UV light, pigmentation or acne. The essence of the treatment lies within its mild exfoliation. In addition, the powerful stimulation of biosynthetic processes restore the structure of the skin. Furthermore, the treatment is suitable for young skin during acute stages ofacne, black heads, with recent or 'fresh' scaring, as well as treating fine wrinkles.
What are the benefits of the BioRePeel ?
No Injections Needed
Doesn't require anaesthesia
Instant Results
Suitable for all ages
No downtime
Does not cause photosensitivity
What are the post peel instructions?
The peel is a non peeling peel so there's minimal downtime. There may be a littleredness. After your treatment it is essential that you continue to wear a high SPF facial cream to protect your skin from sun damage and to maintain the best results.
How many treatments are needed ?
4-6 treatments every 7-12 days for the face & neck
What do you expect during treatment?
The face is cleansed and then BioRePeel is applied to the skin. This stimulates the skin to trigger a healing process. The product is left on for around 5 minutes. During the treatment you will feel a tingling sensation. This peel is then neutralised with normal water. A mineral based SPF cream is applied.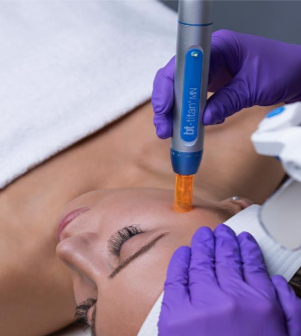 BT Titan MN Microneedling

Micro-needling or (collagen induction therapy) is puncturing the skin (under controlled conditions) to trigger your skins own immune response. The many thousands of micro channels created by the needles cause your skin to begin its own natural healing process. This includes your skin producing 2 types of collagen which then gives the results of:
Plumping out lines & wrinkles
Evens out skin tone & texture
Can treat hyperpigmentation
Strengthens weak capillaries
Treats acne scarring
Firms and tightens
Gives the skin a luminous glow
The treatment is very comfortable and virtually painless and the BT-Titan pen is very quiet.Your skin afterwards will be pink in colour and feels tight almost like mild sunburn. You may experience mild swelling, redness, dryness and flaking but any after effects will calm down very quickly! By the next day you are fine to wear make up. Pre care and aftercare will be advised by one of our skincare therapists to make sure you get optimum results. Results will be seen after 1 treatment however courses of 3 are advisable for some skin conditions.
1 session £120, Recommended course of 4:6 weeks apart £320

3D Skin Tech
3D Skin Tech is a revolution in the non-surgical aesthetic skincare market. Combining these clinical technologies, it allows us to offer the most effective, in clinic treatments.

What does 3D Skin Tech offer?
Combining the latest aesthetic skincare technologies today!
Radio Frequency – The radio frequency element of the machine uses the latest Tripolar technology. This is a pain free treatment for skin tightening with visible results
Rotational Microdermabrasion – This latest technology combines the latest inadjustable, rotational control with variable vacuum to ensure a precise yet comfortable service without the downtime issues commonly associated with crystal microdermabrasion.
No Needle Mesotherapy – Hailed as the next generation following dermal rollers, electro mesotherapy breaks down the cell wall to enable ingredients to be delivered into the cell wall where they are needed most. This is a pain free treatment with no needles and no down time
LED – 3D Skintech offers a full canopy LED with four colours designed to treat different skin types. This is a 10 minute treatment making it the perfect add on to any facial
Used in conjunction with  our unique technology, or as a stand- alone service, we have a dedicated range of skin peels and cosmeceutical skincare products that ensures a comprehensive and prescriptive approach to your needs;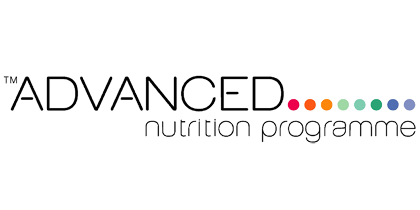 Advanced Nutrition ProgrammeTM
The complete nutrition programme is designed to approach skincare and anti-ageing from the inside. Supplements play a vital role in skin health and our trained advisors will recommend the best supplements for you.


Advanced Nutrition Programme™ products are not intended to diagnose, treat, cure or prevent any disease.

Dermalux LED Phototherapy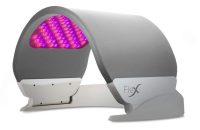 Dermalux LED phototherapy harnesses the power of three light wavelengths or colours (red, near infrared and blue light, used individually or combined) to treat a range of skin conditions and complaints.
It works by accelerating the body's own repair processes to promote healing and cell renewal. During treatment, skin cells absorb the light, using the extra energy to accelerate cell repair or to destroy bacteria.
It can be used to treat a wide range of skin complaints, including fine lines and wrinkles, age spots and sun spots, acne and acne scarring, problem skin such as rosacea, eczema and psoriasis, photo damage (caused by long-term exposure to sunlight), and it can even promote wound healing.
It can be used alongside a range of other skin treatments, including microdermabrasion, skin peels and a number of laser treatments in order to enhance results.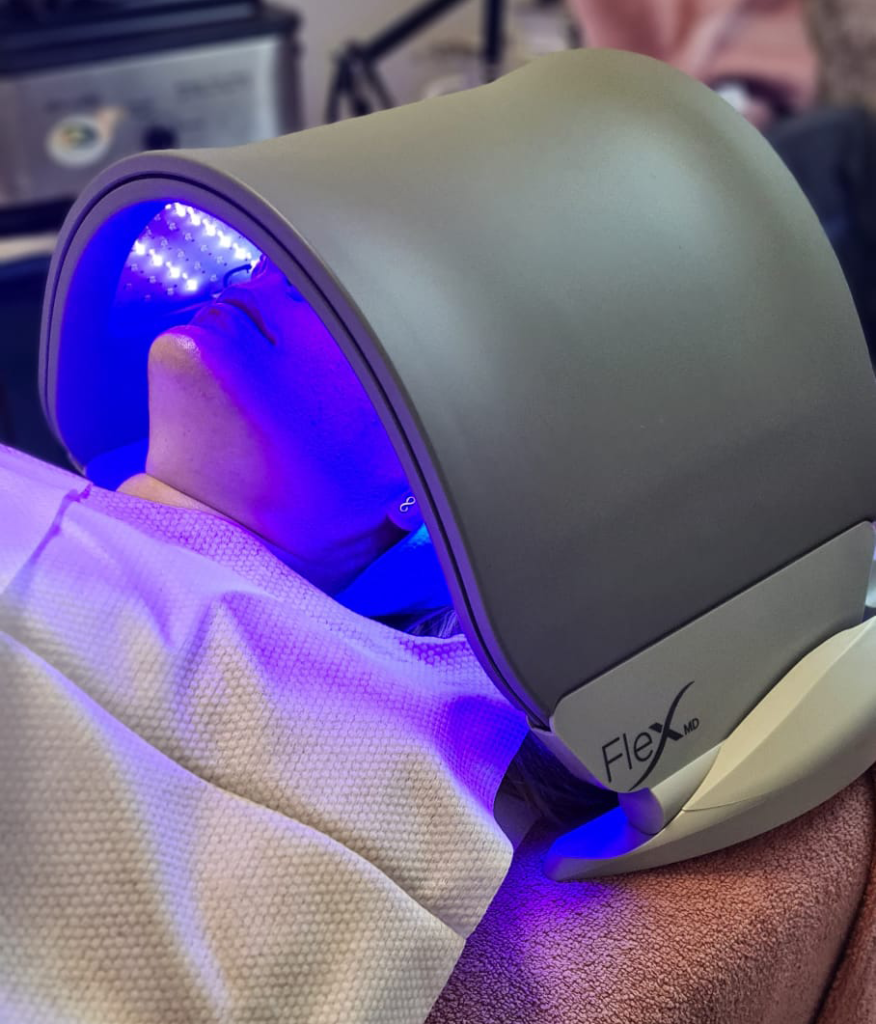 The ClearSkinGlow system can be used to contract and stimulate collagen in the skin tissue – a treatment known as 'photo-facial'.
The outcome of the treatment is tightened skin tissue, a reduction in fine lines, enrichment of collagen in the target tissue, improved elasticity and tone. An overall refresh. 
The general Upper Epidermal Skin Tissue is our target or Chromophore.
Delivering energy causes moderate temperature changes at great speed – as the skin tissue heats up, it is contolled thermal-trauma.
If the thermal-trauma is significant enough, it will trigger a response in the skin tissue known as 'Neo-Collagen' – a natural process of wound recovery, which results in an increase in Fibroblasts and collagen in the skin.
With enough repeat treatments, it is possible to significantly improve the appearance of facial skin.